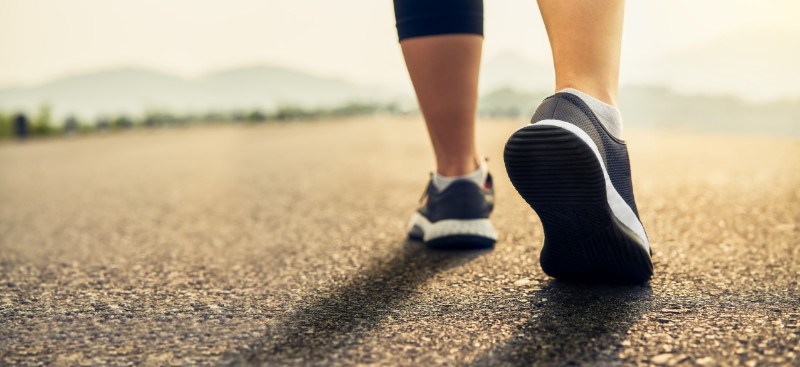 Will My Bunion Come Back After Surgery?
This is a question commonly asked by many people who suffer from bunion deformities. Most individuals who undergo bunion surgery do not develop a bunion recurrence. Recurrence of a bunion deformity after surgery is not a complication of bunion surgery but rather a possibility that may occur over time for many reasons, unfortunately. Several factors that may contribute to the recurrence of bunion deformities include the following:
Arthritis
Foot Anatomy - bunions are more likely to reoccur in people with flat feet
Juvenile Bunion Surgery - individuals who have bunion surgery at a young age are more likely to experience recurrence of their bunion as it may continue to develop with age
Performance of high-impact activities
Poor Procedure Selection/Inadequate Surgical Technique
Severe Bunion Deformity
Tight or poorly fitting shoes
Unfortunately, bunions can reoccur because of poor procedure selection or inadequate surgical technique - meaning your surgeon fails to address the severity of the excessive motion or misalignment associated with the bunion deformity.
Choosing the right surgical method requires a thorough discussion between the patient and surgeon and a detailed physical examination before the procedure. At Gotham Footcare, your surgeon will consider the severity and hypermobility of your bunion, the presence of other contributing biomechanical factors such as the shape and stability of your foot, and your goals to make a well-informed decision on which procedure is best for you. Bunion deformities are more likely to reoccur if any of these factors are overlooked.
Bunions are three-dimensional joint deformities. Unfortunately, most traditional bunion surgeries address only two dimensions of the problem, the vertical and horizontal shifting of the first metatarsal, but fail to address the third dimension of the deformity, the abnormal rotation of the first metatarsal. Failure to adequately correct the metatarsal rotation significantly increases the risk of bunion recurrence because the joint at the base of your first metatarsal remains unstable even after surgery.
Can a bunion be permanently fixed?
Yes. At Gotham Footcare, our surgeons perform the Lapidus technique, including the Lapiplasty Procedure, the most advanced and cutting-edge procedure to permanently correct a bunion's root cause. Unlike any other surgical technique, Lapiplasty uses instruments specially designed to reposition the metatarsal bone in all three dimensions: vertically, horizontally, and rotationally.
During the procedure, your doctor will realign your first metatarsal bone into its anatomically-correct position and fuse the bone in place using titanium hardware to create a new foundation for your toe. This technique allows for a quicker recovery and less downtime.
What can I do to stop a bunion recurrence after bunion surgery?
To lessen the chance of a bunion recurrence after surgery, you should be conscious of your shoes. Avoiding high heels for prolonged periods is critical. Your shoes should be the right fit and size with a wide toe box to accommodate your feet and toes adequately. Your shoes should be comfortable, supportive, and appropriate for the activity being performed. Investing in a pair of custom orthotics is also beneficial to preserve your bunion correction.
Why should I choose lapiplasty over traditional bunion surgery?
Compared to a traditional bunionectomy, Lapiaplasty is quicker, and patients report a a shorter recovery period and less pain. In addition, Lapiplasty offers better results than a conventional bunion surgery which only addresses the bunion in two dimensions. Schedule a consultation online today to find out if Lapiplasty is right for you by calling top New York City Podiatrists Gotham Footcare today!