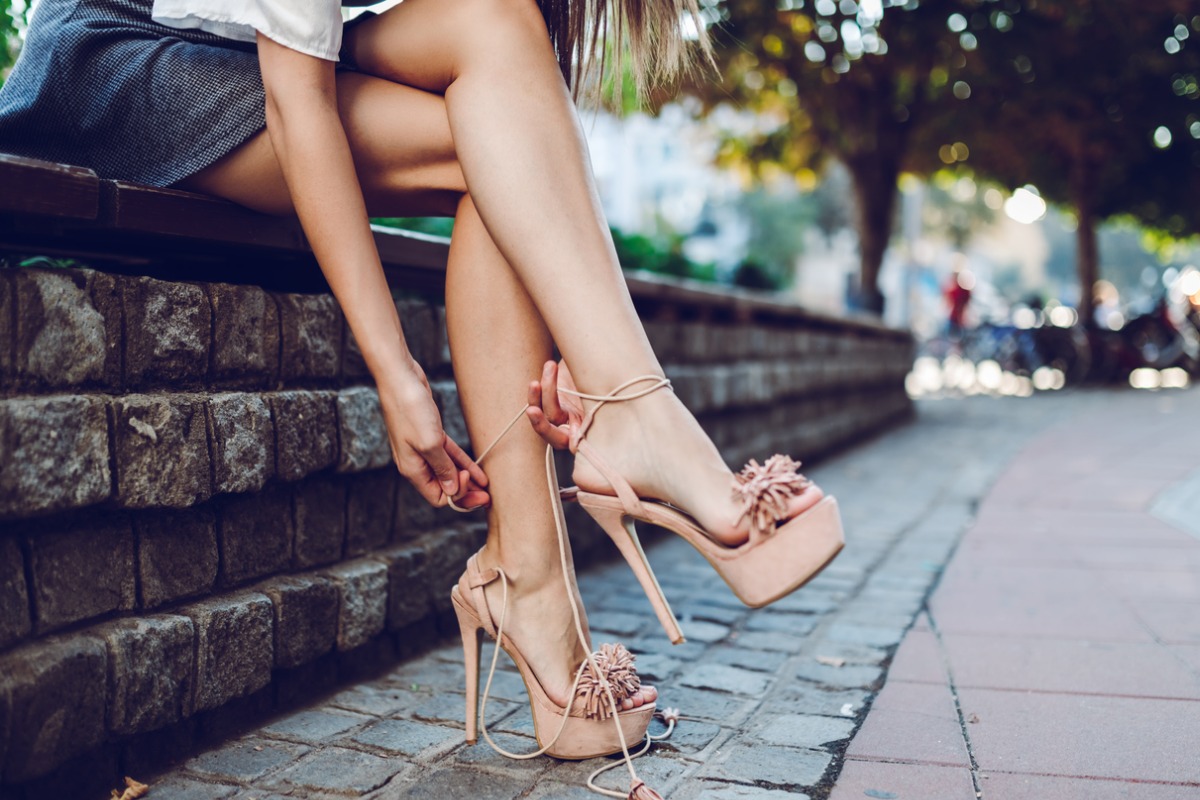 Dr. Cunha explains the damage our feet could experience if we force our feet to wear ill-fitting shoes.
It's risky to buy shoes online, especially if there is a no return policy. It's important to remember that sizing can be different across different brands, due to their design and the materials used. You may purchase a fashionable shoe online with your size that may still not be appropriately and comfortably fit for your feet. I think it is acceptable to buy shoes online if they are sneaker from a manufactures that you typically purchase from because there won't be variability on size that may occur from manufacturer to manufacturer. In other words, if you typically buy a 9.5 motion control sneaker from Asics it is acceptable to purchase online because you are already familiar with the structure of the shoe and the size will be consistent with your previous pair. Simply put, if you are going to purchase shoes online, stick to comfort shoes such as sneakers and avoid fashion shoes such as heels that may vary not only in size from shoe to shoe of the same brand but also from brand to brand.
Shoes should fit and feel comfortable or else you shouldn't buy them. Long term effect of wearing ill fitted shoes include damage to the toe nails. Wearing ill fitting shoes can compress the toes together causing the big toe nail to grow into the skin and eventually resulting in an ingrown toenail. Ill fitting shoes can also aggravate the symptoms and progression of bunion deformities as the shape of the shoe does not accommodate the normal structure of the forefoot. An ill fitting shoe can press up against the great toe pushing it over towards the second toe further exacerbating bunion deformities. When wearing ill fitting high heels for instance most of your body weight is pushed forward to the balls of your feet and this can lead to metatarsalgia.
Shoes with a narrow toe box can also cause this condition. Hammertoes are also a condition developed by ill fitting shoes. The heel height forces the toes to bend as they lean forward. Overtime, the bent toe can no longer straighten on its own. Wearing ill fitting shoes can cause tendonitis. When wearing ill fitting heels for instance you put constant pressure on the Achilles tendon by shortening and tightening it. Repeated and extended wear of high heels shorten the tendon permanently. This leads to inflammation and pain when you wear flat shoes and forces the tight tendon to stretch.
Shoes should accommodate your feet and not the other way around. There is a natural give for shoes as they will accommodate your feet more comfortably after several days of use but overall shoes should feel as comfortable as possible when you first triy them on at the store to avoid damaging your feet.
I also recommend always buying shoes at the end of the end when your feet are most swollen. If they feel comfortable at the end of the day most likely they will feel comfortable throughout the day.