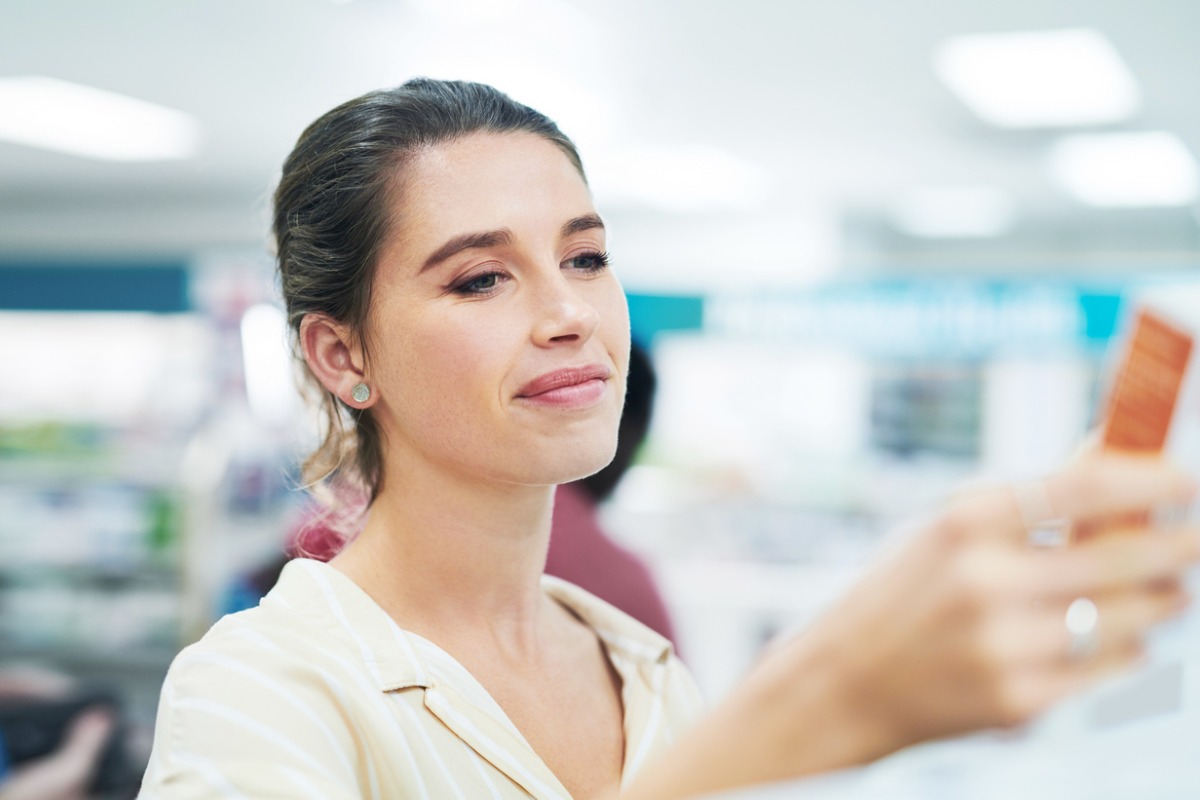 Overwhelmed by the footcare section at your local drugstore? Wondering about the best products to keep your feet healthy and looking good? Need quick, free advice?
Dr. Gotham provides some recommendations for what to look for in the foot care aisle.
Thick calluses and cracked heels?
Try Urea 40% gel under occlusion, such as Bare 40 Moisturizing Urea Gel. How do you use it? Apply the gel evenly on both feet at night, wrap them with saran wrap, and cover them with socks. Do this in the evening and keep it on overnight. (Don't try this unless you plan on keeping your feet up and rested for a few hours.) The saran wrap will promote the penetration of the gel into the foot to help break down rough calluses and dry cracked skin, giving you smoother and softer feet. In the morning, use a foot file, such as the Amope Pedi Perfect Foot File, in the shower to remove the thickened and calluses areas of the foot that have been broken down and softened by the urea gel overnight. Boom! Softer, smoother (ahem, sexier) feet!
Discomfort in your toes?
If you often wear heels or uncomfortable, unsupportive, or ill-fitting shoes, toe socks and correct toes may be the answer to help with the pain your toes might experience. Toe socks or toe spacers (any brand will do) are used to extend the space between each toe and help reduce pressure and damage, especially those with Morton's Neuroma and bunions. Both products help relieve discomfort and pain and promote blood circulation to enhance nourishment and healing of the forefoot and toes.
Preventing foot infections?
Although multi-surface disinfectant sprays should not be used directly on the skin, it should be used inside your shoes to reduce the presence of germs that commonly infect the feet. The three most common foot infections are caused by a virus, bacteria, or fungi. Plantar's warts are caused by the human papilloma virus (HPV). Athlete's foot is caused by fungus, an organism similar to a mold, that feeds on dead skin and nails. Cellulitis is an infection caused by bacteria that may result in red, hot, swollen, and painful feet. Each of these germs are contagious and are commonly found in dark and moist environments, such as communal bathing facilities and shoes. Lysol disinfectant spray kills 99.9% of viruses and bacteria. Use Lysol Spray to eliminate these germs by sanitizing your shoes, shoe inserts, and shower floors regularly. Doing this may prevent foot infections. Although this product is not found in the foot care aisle it is worth checking out.
Reduce discomfort and pain?
Orthotics can do wonders for foot discomfort and pain. The best option is a custom foot orthotic designed by your podiatrist, however, they are not always affordable when paying out of pocket. The second best option is Stride Insoles by Tread Labs. This product is the ideal non-custom choice when it comes to providing adequate foot support to help reduce discomfort and pain. It also slows down the progression of biomechanical imbalances in the foot that lead to issues, such as arch/heel pain and tendonitis. The preference for this product over other insoles is that the product has a low-profile design which can easily fit into most shoes and has a durable polyurethane foam, making them resilient and firmer and ultimately making the insole last longer. These particular inserts have a greater effect in controlling collapsing of the arch, referred to as pronation, which is the leading cause of most foot pain and anatomical abnormalities, such as bunions and Hammertoes. Last but not least, these inserts are made with replaceable antimicrobial top covers which help eliminate 99.9% of bacteria.
Last but not least, try apple cider vinegar (ACV). ACV is also not found in the foot care aisle but chances are you already have some at home. ACV contains both acetic acid and alpha hydroxy acid. Both acids have anti-fungal, antiseptic, and antimicrobial properties which help fight fungal nails, which in turn are more likely to improve the whitish appearance of the nail. As for the other home products, such as vinegar, baking soda, and toothpaste, these products may improve the whiteness of the nail but only if the nail is not discolored permanently from trauma or other underlying pathological conditions. A great home remedy is to mix apple cider vinegar with 3 tablespoons of epsom salt and soak your feet for 20 minutes. The acetic acid helps breakdown thick and painful calluses and unclog blocked pores that may commonly occur on the soles of the feet. The alpha hydroxy acid helps balance the pH levels of your skin and absorbs the excess oils of the skin while improving its texture and smoothness. Apple cider vinegar can also help with swelling and pain thanks to its anti-inflammatory properties.
Long nails?
Buy a straight edge toenail clipper. These clippers are ideal for maintaining healthy nails and avoiding painful ingrown toenails. A straight edge toenail clipper ensures the nails are cut straight across, decreasing the chance of ingrown toenails. This can be easily achieved at home, however if an ingrown toenail is present it is recommended to be treated by your podiatrist.
So, feeling a little braver? Ready to conquer the foot care aisle? Go get 'em tiger!
Not feeling the drugstore? Everything can be found on Amazon.